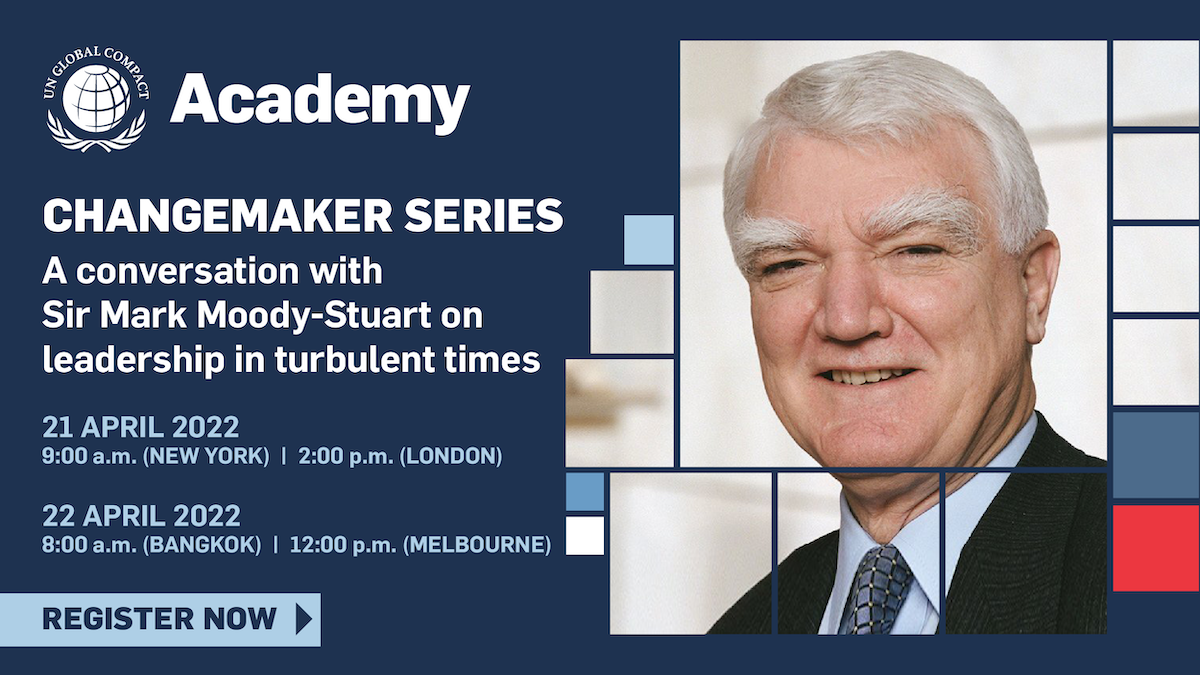 Academy Changemaker Series: Sir Mark Moody-Stuart
Join this session for a discussion on the dynamics of responsible leadership and business responses in times of crisis.
The Academy Changemaker series provides an exciting opportunity for companies around the world to learn from and connect with some of the most innovative and influential people working in or with business to make the world a better place.
In this second Changemaker session, UN Global Compact CEO & Executive Director Sanda Ojiambo speaks candidly with Sir Mark Moody-Stuart, Chairman of the Global Compact Foundation, Director of Saudi Aramco and Advisory Board Member of Envision Energy about leadership in turbulent times.
Info:
Time: 21 April 2022 at 4 pm Finnish time
Place: Zoom
Language: English
Tapahtumakalenteri
Tulevia tapahtumia
27.09.2023
Join these global Q&A sessions to ask anything about the UN Global Compact's Communication on Progress.
27.09.2023
Join this ILO Global Business and Disability Network's webinar to learn how companies can support employees with disabilities and progress their careers.
03.10.2023
Join to engage with science-based targets experts and SBT early adopters in the power sector.