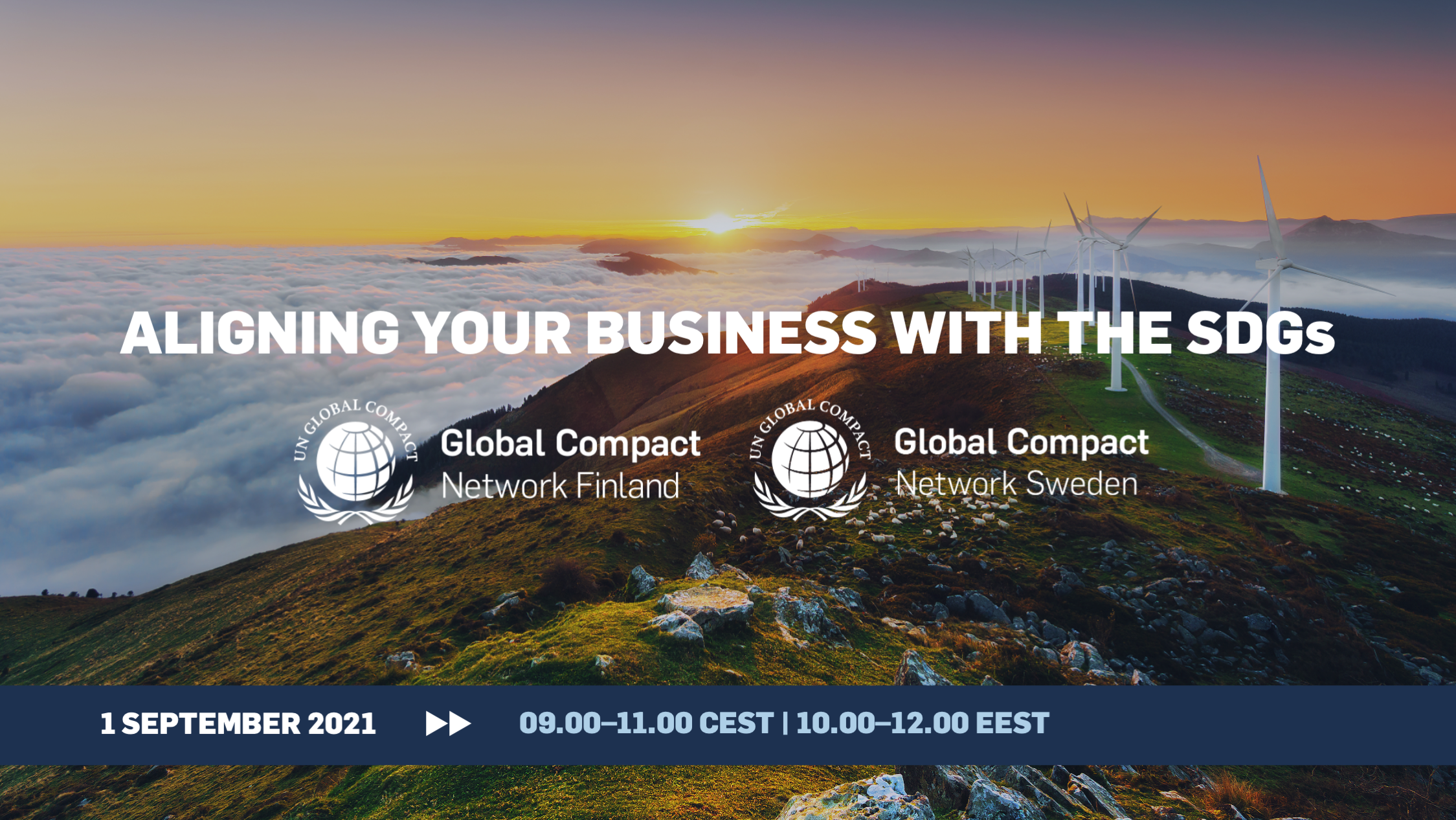 Aligning Your Business with the SDGs
Global Compact Networks Finland and Sweden are hosting an event on integrating the SDGs into business operations and strategy.
This webinar will provide practical guidance on how companies can align their business with what is needed to achieve the SDGs by 2030. It will highlight how business can deliver impactful contributions to the SDGs and provide practical guidance to help companies advance their own work with the SDGs.
Accompanied by a keynote from a UN Global Compact representative, we will put the SDGs in a business context and highlight key considerations to help companies approach the SDGs in an impactful way. Representatives from different companies participating in the UN Global Compact will then present how they are aligning their business with the SDGs while sharing practical examples and valuable learnings.
This event is co-organized by Global Compact Network Finland and Global Compact Network Sweden.
Practical information
Event Date: 1 September 2021
Event Time: Sweden (CEST) 09.00–11.00 | Finland (EEST) 10.00–12.00
Webinar: The webinar will be held on Zoom. Participants will receive the meeting link upon registration.
Language: English
Attendees: Open to all companies and organizations (participation in UN Global Compact is not required)
Registration: The webinar is free of charge. Last day to register is 31 August. Register here.
Tapahtumakalenteri
Tulevia tapahtumia
25.08.2022
This introductory session will help UN Global Compact Participants prepare for the new Communication on Progress.
05.09.2022
The New Frontier: Sustainability and Corporate Responsibility Regulation
07.09.2022
Join this event for practical guidance on how companies can address the SDGs in an impactful and strategic way.