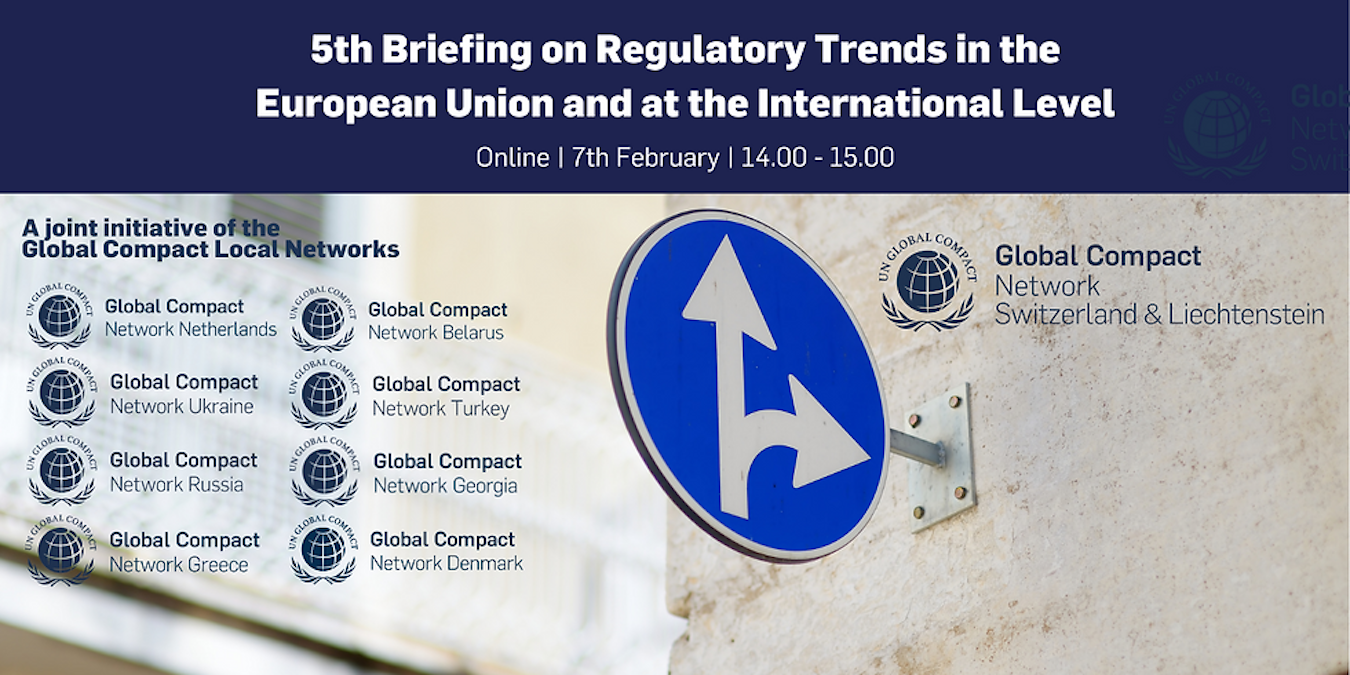 Briefing on Regulatory Trends in the European Union and at the International Level
Join the 5th quarterly briefing on the EU's corporate responsibility regulation, organized by several Global Compact Local Networks.
The regulatory frameworks governing corporate actions in the context of sustainability and corporate responsibility issues are rapidly evolving. After a long period mainly shaped by industry self-regulation, companies now face comprehensive expectations, detailed both in soft law standards and – increasingly – hard law.
Global Compact Network Switzerland & Liechtenstein along with other local networks and ECOFACT AG are organizing a quarterly briefing call to support its members in responding to regulatory change related to sustainability and corporate responsibility.
Join the fifth briefing call on Monday 7 February 2022 at 3–4 PM EET (Helsinki time). Participation is open to all and free of charge for all participating organizations in the United Nations Global Compact.
Tapahtumakalenteri
Tulevia tapahtumia
27.09.2023
Join these global Q&A sessions to ask anything about the UN Global Compact's Communication on Progress.
27.09.2023
Join this ILO Global Business and Disability Network's webinar to learn how companies can support employees with disabilities and progress their careers.
03.10.2023
Join to engage with science-based targets experts and SBT early adopters in the power sector.