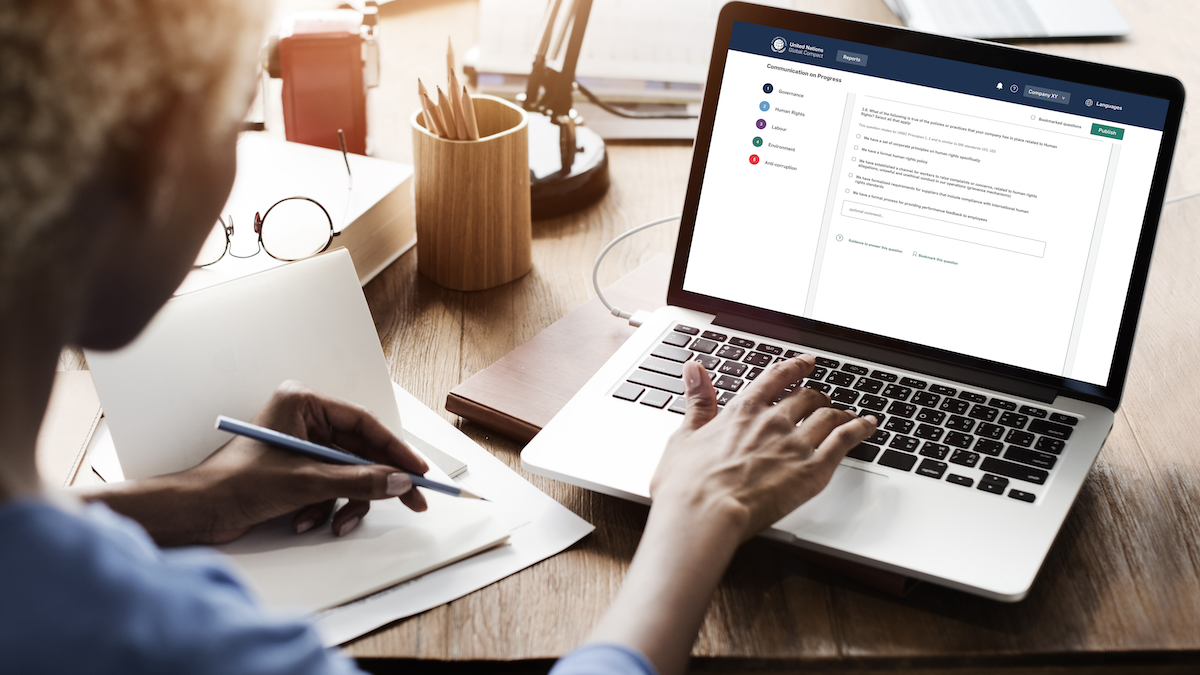 Communication on Progress Training: Questionnaire Structure & Governance Section
Join to learn about the governance-related content of the new Communication on Progress reporting system.
Launching in 2023, the new Communication on Progress questionnaire is structured in five sections. The first section, Governance, provides a cross-cutting overview of the companies' sustainability governance structure.
Join this virtual, interactive Q&A session to help you better understand the new online CoP questionnaire structure, familiarize yourself with the questions in the Governance section and provide answers to any questions you might have.
Info
Time: 28 September, 16 EEST (Helsinki)
Place: Zoom
Participants: Open to Participants of the UN Global Compact
Language: English
---
Next Communication on Progress Training:
12.10.22 Q&A Session Deep Dives 2: Human Rights & Labour
UN Global Compact Network Finland is also organizing a similar CoP training series in Finnish. Find out more here.
Tapahtumakalenteri
Tulevia tapahtumia
27.09.2023
Join these global Q&A sessions to ask anything about the UN Global Compact's Communication on Progress.
27.09.2023
Join this ILO Global Business and Disability Network's webinar to learn how companies can support employees with disabilities and progress their careers.
03.10.2023
Join to engage with science-based targets experts and SBT early adopters in the power sector.