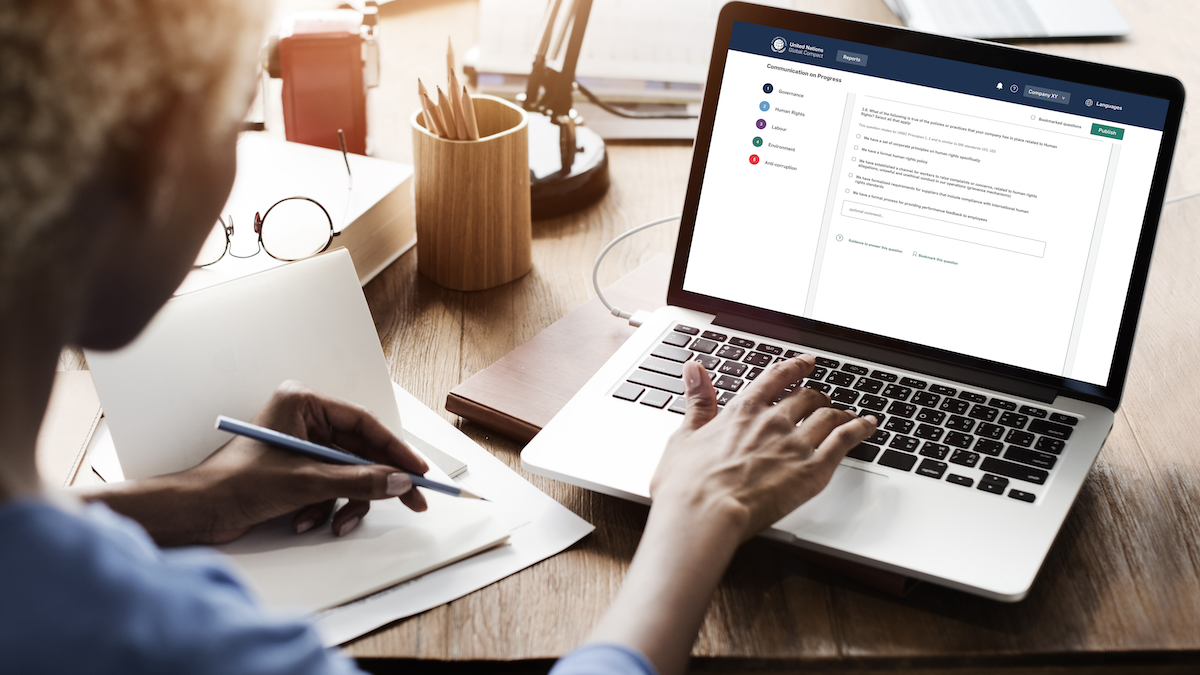 Early Adopter Programme Q&A Session
Are you interested in becoming an Early Adopter of the new Communication on Progress (CoP)?
The UN Global Compact will launch an enhanced Communication on Progress platform in 2023 that will enable participating companies to understand, measure, track and disclose their progress on the Ten Principles of the United Nations Global Compact and their contribution to the Sustainable Development Goals.
Ahead of this exciting launch, we are extending a special invitation to participating companies to begin using the new Communication on Progress platform early and provide feedback on its quality and usability.
Join us on Wednesday January 19 for a special Q&A session on the benefits of joining the Early Adopters Programme. We look forward to sharing more about this programme with you and answering any questions you may have. Please sign up for the session that suits your timezone:
This session is free and open to all companies participating in the UN Global Compact. It is held on Zoom in English.
Tapahtumakalenteri
Tulevia tapahtumia
25.01.2022
Join us to learn how to identify and engage right-holders across the Human Rights Due Diligence process.
27.01.2022
Tule kuulemaan jäsenyrityksiä koskettavista uudistuksista, jotka tapahtuvat YK:n Global Compactissa vuosina 2022–23.
03.02.2022
Join this webinar to learn how the WEPs can help your company drive gender equality.