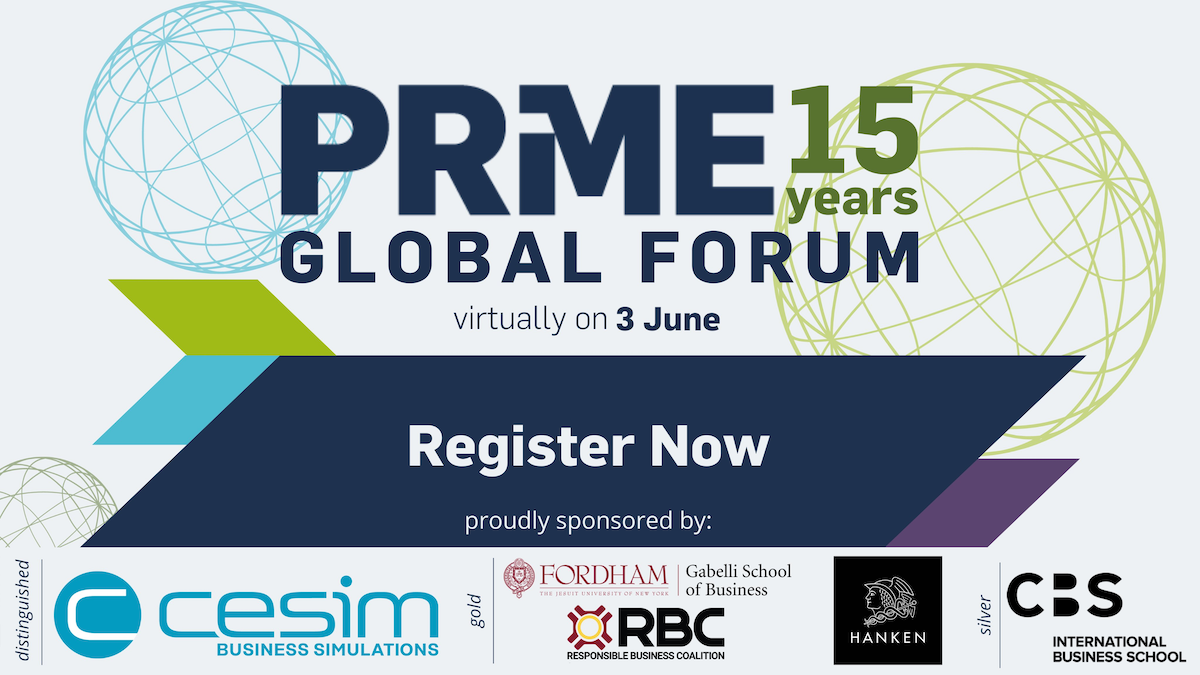 PRME Global Forum for Responsible Management Education
Join this forum shaping the future of business and management education in support of the Sustainable Development Goals.
Celebrating the 15th Anniversary of PRME, the 2022 Virtual PRME Global Forum will look ahead to the next 15 years of supporting responsible management education while reflecting on the years of impact so far.
Through innovative and collaborative formats, the Forum will seek to engage participants in uplifting - yet challenging - conversations with the aim to provide tangible outcomes for future leaders and responsible management professionals to contribute to positive societal development.
Info:
Time: 3 June 2022
Place: Online
Participants: Open to PRME Signatories, UN Global Compact Participants and others
---
The Principles for Responsible Management Education (PRME) is a United Nations-supported initiative founded in 2007, that raises the profile of sustainability in schools around the world. With over 800 signatories worldwide, PRME has become the largest organised relationship between the United Nations and management-related higher education institutions.
Tapahtumakalenteri
Tulevia tapahtumia
27.09.2023
Join these global Q&A sessions to ask anything about the UN Global Compact's Communication on Progress.
27.09.2023
Join this ILO Global Business and Disability Network's webinar to learn how companies can support employees with disabilities and progress their careers.
03.10.2023
Join to engage with science-based targets experts and SBT early adopters in the power sector.