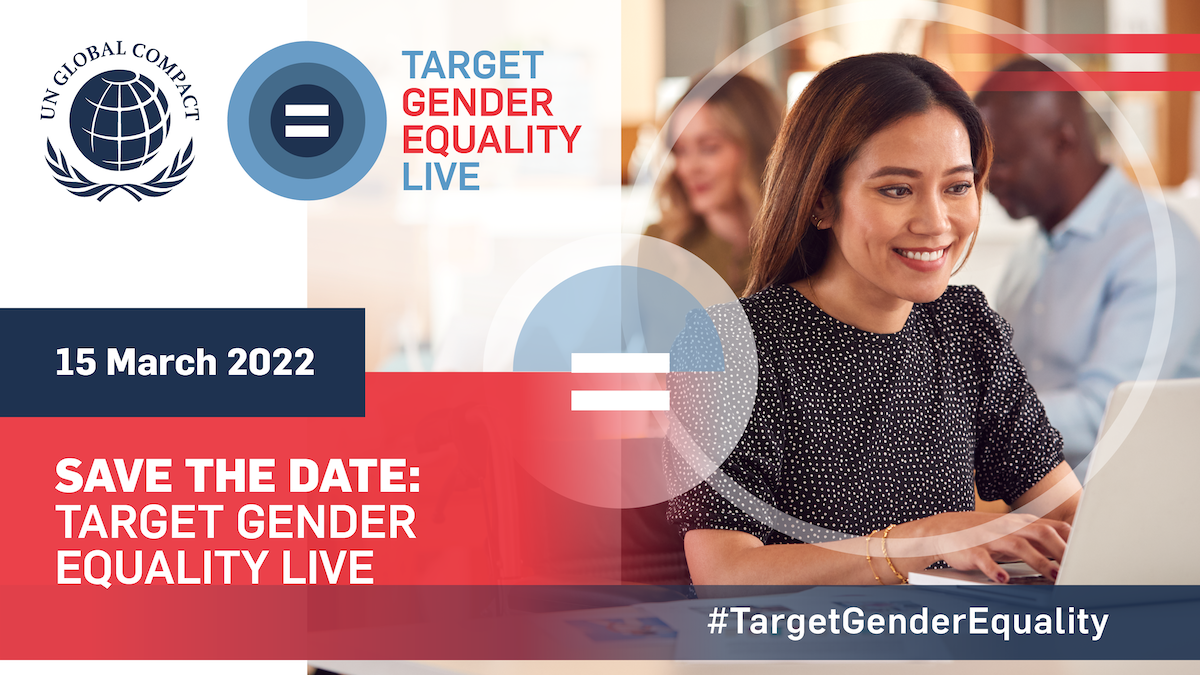 Target Gender Equality LIVE
Save the Date for UN Global Compact's global event Target Gender Equality LIVE.
The world continues to face a range of interconnected emergencies from the COVID-19 pandemic to the climate crisis. Gender equality is both central to the challenge—with women and girls bearing the brunt of global crises—and an essential solution with the power to transform economies, countries, and communities to achieve sustainable development.
The interactive TARGET GENDER EQUALITY LIVE event brings business representatives from across the globe together with leaders from government, civil society, academia and the United Nations to discuss how the private sector can disrupt bias and unlock women's leadership, entrepreneurship and innovation to tackle the world's greatest challenges.
Target Gender Equality LIVE takes place on 15 March 2022 at 12 pm EET onwards. The event is open to all and free for Participants of the UN Global Compact.
Tapahtumakalenteri
Tulevia tapahtumia
25.01.2022
Join us to learn how to identify and engage right-holders across the Human Rights Due Diligence process.
27.01.2022
Tule kuulemaan jäsenyrityksiä koskettavista uudistuksista, jotka tapahtuvat YK:n Global Compactissa vuosina 2022–23.
03.02.2022
Join this webinar to learn how the WEPs can help your company drive gender equality.