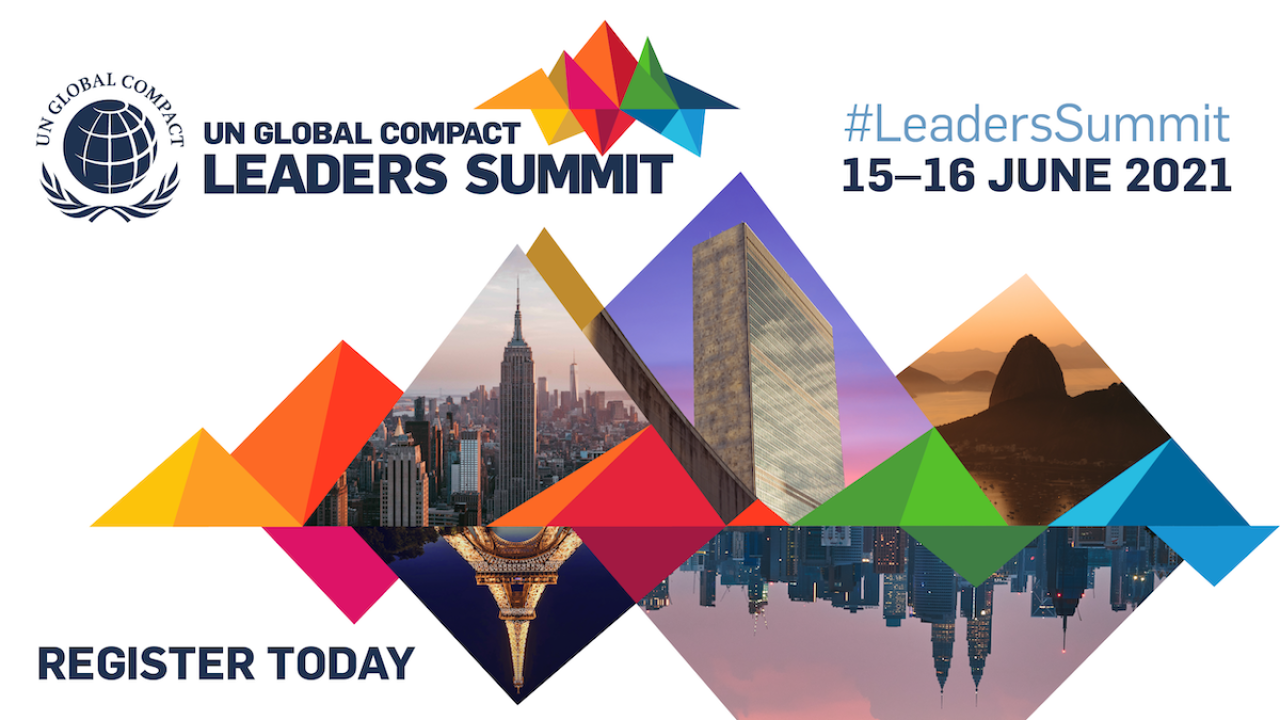 UN Global Compact Leaders Summit 2021
YK:n Global Compactin vuosittainen huippukokous kokoaa yhteen YK:n, valtioiden, yritysten ja järjestösektorin johtajat.
The UN Global Compact Leaders Summit 2021 will elevate ambition for strategic collective action, with focused objectives and clear paths to recovery from the continued climate crisis, global pandemic, economic disparities and social inequalities. The annual Summit will once again virtually convene more than 25,000 leaders from business, Government, the UN, and civil society to take stock of the state of progress, highlight the areas for greater influence, and drive collective action on focused issues to make lasting change.
Only through multi-stakeholder collaboration, innovative thought leadership, transparent reporting on progress and focused data driven initiatives can we get back on track. Now, more than ever before, adherence to the Ten Principles and advancement of responsible business practices is essential for recovery and rebuilding a just, equitable and resilient society.
Registration is complimentary for all employees of companies and non-business stakeholders participating in the UN Global Compact and as well as UN partners and affiliates and Government representatives. A general admission ticket is available for others.
Huippukokous alkaa 15.6. klo 17 ja päättyy 16.6. klo 15 Suomen aikaa.
Tapahtumakalenteri
Tulevia tapahtumia
27.09.2023
Join these global Q&A sessions to ask anything about the UN Global Compact's Communication on Progress.
27.09.2023
Join this ILO Global Business and Disability Network's webinar to learn how companies can support employees with disabilities and progress their careers.
03.10.2023
Join to engage with science-based targets experts and SBT early adopters in the power sector.